Mr. Adeyeye O. Adepegba
Adeyeye Adepegba holds a Masters of Business Administration (MBA) degree from Lancaster University Management School, Lancaster University, United Kingdom. He, also has a Master's degree in Industrial & Labour Relations (MILR), as well as a Bachelor's degree in History from the University of Ibadan, Nigeria.
A professional with extensive post qualification experience in Operations, Commercial, Corporate Banking .and Business Consulting. Adeyeye Adepegba has worked in a number of banks including Equitorial Trust Bank, Ecobank Nigeria Plc , First City Monument Bank Plc. And Fidelity Bank Plc.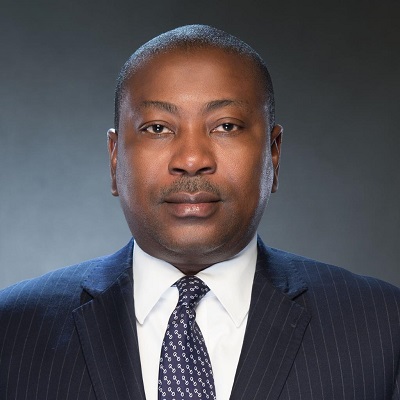 He joined Fidelity Bank Plc in December, 2007 and rose to become an Assistant General Manager/Group Head, Power & infrastructure, and subsequently General Manager, Corporate Banking Division of the bank in 2015. In 2015, he was appointed Executive Director, Corporate Banking and became a member of the bank's Executive Management Board.
While at the bank, he effectively led, managed and executed transactions in Power Utilities, Gas, Infrastructure, and the Privatization exercises under the government's Ports and Electricity reform programs.
His membership of professional/industry associations include the Chartered Institute of Bankers (CIBN), the Nigerian Gas Association (NGA), and the Institute of Directors (IOD).
He has undergone executive education and development training programs, from institutions which include INSEAD, France; Harvard Kennedy School, Chicago Booth, Judge Business, University of Cambridge, US-Exim, IFC/World Bank and Tuck Business School, Dartmouth.
Adeyeye Adepegba currently manages Aliphia Advisory Limited, a business solutions and financial advisory services firm, with interest in infrastructure, Projects and PPP advisory, Corporate and Financial advisory, Project and Investment management advisory and New Ventures.