Dr. Suleyman Ndanusa, OON
Dr. Suleyman graduated from Ahmadu Bello University, Zaria with a Bsc. (2nd Class Upper) degree in Economics in 1978 and obtained an MBA in 1982 from the same University. He obtained an LLB degree from University of Lagos in 2000 and was called to bar in 2003.
He is also a graduate of the prestigious Advanced Management programme of Harvard Business School USA, Cambridge Univ. ALP and holds a PhD MGMT(Corporate Governance) degree Univ.of San Juan. and another Phd in Security and Strategy from NSUK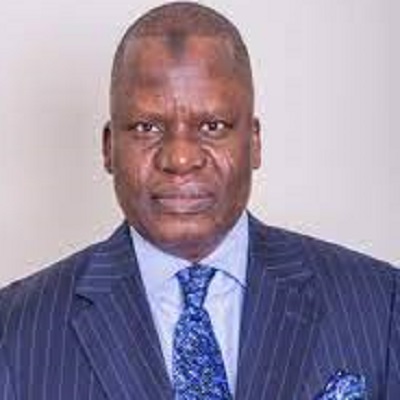 Ndanusa served variously as Special Assistant to the Honourable Minister of Commerce; Chairman and ,Director-General, Securities and Exchange Commission; Lead Consultant in the Central Bank of Nigeria Bank Consolidation Monitoring Team before his appointment as the Managing Director of Spring Bank Plc to salvage the crises ridden Bank. He also served as Director Economic Intelligence in the office of NSA. An Officer of the Order of the Niger (OON), Ndanusa has served as a Council Member, Nigeria Investment Promotion Commission; Member, Technical Committee on Privatisation (BPE); National Pensions Reforms Steering Committee and the Chairman/Pro-Chancellor of IBB University Lapai, in Niger State.
He started his working career with the Central Bank of Nigeria (CBN) as an Assistant Economist in the Research Department, Lagos from August 1979 to August 1980. Between 1982 and 1984, he was an AGM in ABC Nigeria Limited, Kaduna. He worked at the New Nigeria Development Company Kaduna, as Principal Investment Executive in the Corporate Planning Department from October 1984 to January, 1987. From 1987 to 1992, he was at various times the Deputy Manager, Manager, Head of Department, Assistant General Manager & Head of Domestic Money Market Department of Continental Merchant Bank Nigeria Plc. From 1993-1996, he was the Group Managing Director Of Empire Group Limited, Lagos (a financial services holding company). He later became the Chairman from Nov. 1996 to June 1999. Ndanusa is a fellow of many professional bodies.